Friday, November 25, 2022 | 5:15 PM - 7:00 PM
2 E. Main St.
Mechanicsburg, PA 17055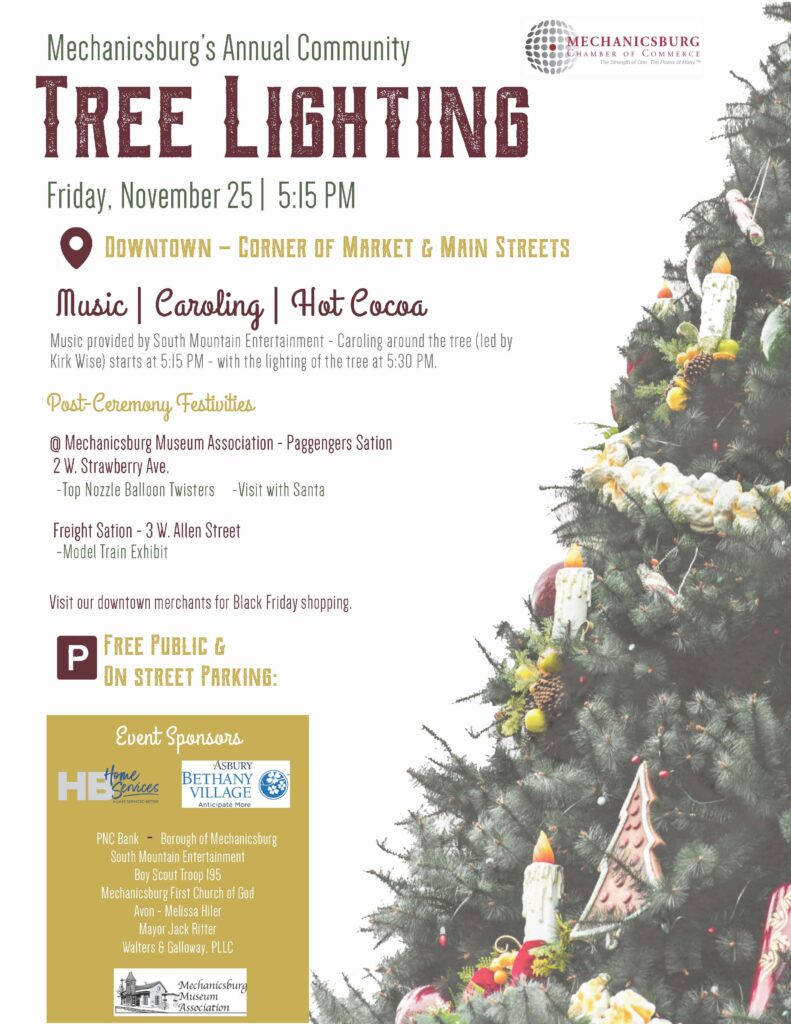 Presented annually by the Mechanicsburg Chamber of Commerce
The lighting of the community tree will be held on the Mechanicsburg town square at the corner of Main & Market Streets. Lighting of the tree takes place at 5:30pm.
Music provided by South Mountain Entertainment and Kirk Wise and friends lead caroling. Hot cocoa will be served by Boy Scout Troop 195.
Post ceremony activities will be hosted at the Mechanicsburg Museum Association Passenger Station (2 W Strawberry Ave) with Santa Claus and Top Nozzle Balloons and Entertainment balloon twisting. The Museum Association Freight Station will have its model train and Christmas exhibit open, also.
With the start of the holiday season, don't forget our local Mechanicsburg merchants for gifts and take out dining.
Remember to shop local on Small Business Saturday taking place on November 26th.