Friday, September 17, 2021 | 1:00 PM
Rich Valley Golf
227 Rich Valley Road
Mechanicsburg, PA 17050
17th Annual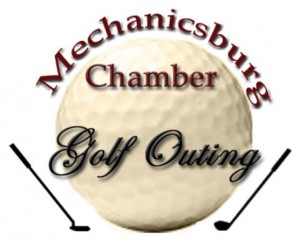 Friday, September 17, 2021
12:00 p.m. – Registration/Lunch
1:00 p.m. – Tee Time
6:00 p.m. – Dinner
Hole-in-One Prizes at all Par 3's, including CASH!
Gold Passport
Purchase the GOLD PASSPORT and receive the following:
» Entry into all hole contests (Par 3 contest holes, putting contest, cash hole-in-one prize, additional hole-in-one prizes, longest drive, longest putt, and closest to the pin)
» Raffle ticket for door prize
» Sleeve of golf balls
» One mulligan
Become a Sponsor!
Sponsorship opportunities start at just $100. See registration form for a full list of sponsor levels and packages.
Proceeds to support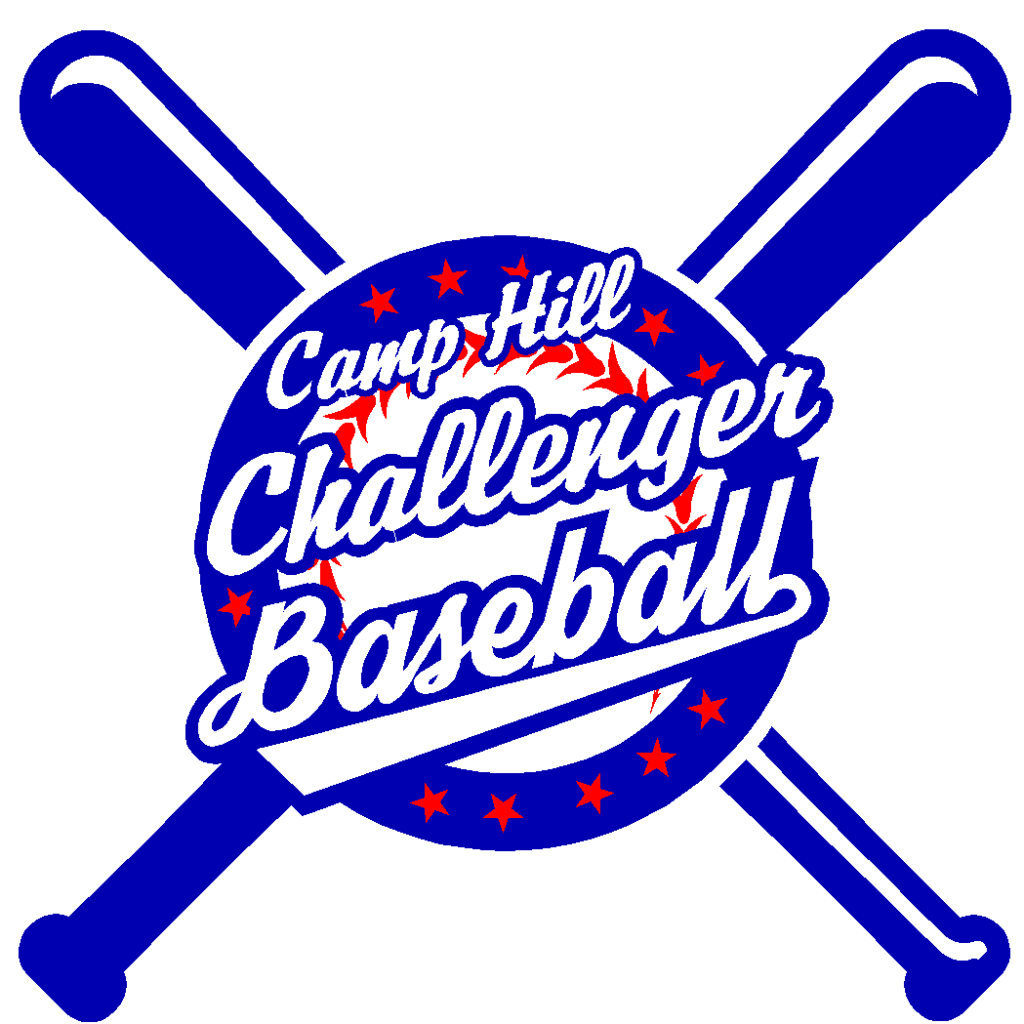 a variety of community, business, and economic development programs throughout the year.

 REGISTRATION FORM & SPONSORSHIP INFO (.pdf)

…
…
Thank You to our 2021 Sponsors
…
Event Sponsor
Zimmerman's Automotive Tire Pros
2234 S Market Street
Mechanicsburg, PA 17055
717-516-6403
www.zimmermansauto.com
 

 

Beverage

Lunch

Dinner

Hershey Creamery Company
301 S Cameron Street
Harrisburg, PA 17101
888-240-1905
hersheyicecream.com
AmeriChoice Federal Credit Union
2175 Bumble Bee Hollow Road
Mechanicsburg, PA 17055
800-240-4364
www.americhoice.org
Trout CPA
930 Century Drive  Suite 104
Mechanicsburg, PA 17055
717-697-2900
www.troutcpa.com
 
 
 
Hole In One

Freedom Finanical
Wealth Management
4 Lemoyne Dr Ste 103
Lemoyne PA 17043
717-920-0770
www.ffwm.net
The Englewood
1219 Research Blvd
Hummelstown PA 17036
717-256-9480
www.englewoodhershey.com
Par 3 Contests

 

Closest to the Pin

Longest Drive




Avon – Melissa Hiler
Independent Representative
Mechanicsburg, PA 17055
717-919-5460
www.youravon.com/melissahiler
Padgett Business Services/Carey Associates
20 S 36th Street  Suite 101
Camp Hill, PA 17011
717-696-6613
www.padgettbusinessservices.com/camp-hill/

 

 

Longest Putt

Putting Contest

Denise Dombach
State Farm Insurance Agent
325 Manor Drive
Mechanicsburg, PA 17050
717-761-6410
www.denisedombach.com
Hynes Group, LLC – IT Solutions
P O Box 1092
Mechanicsburg, PA 17055
717-582-6926
www.hynesgroupllc.com

Bag Sponsor

Drayer Physical Therapy Institute
5108 E Trindle Road
Mechanicsburg, PA 17050
855-5-DRAYER
drayer.urpt.com
Tee Sponsors
Braddy Boyz Pretzels
Visit website for ordering and a list of locations
braddyboyzpretzels.com
Centric Bank
6480 Carlisle Pike
Mechanicsburg, PA 17050
717-591-1360
centricbank.com

DJH Designs, LLC
djhdesigns2327.square.site
Duck Donuts
6230 Carlisle Pike
Mechanicsburg, PA 17050
717-691-1005
www.duckdonuts.com
Enck's Trophies and Screen Printing
524 Enola Road
Enola, PA 17025
717-732-0795
www.encks-trophies.com
Law Offices of Peter J. Russo
245 Grandview Ave  Ste 102
Camp Hill, PA 17011
717-591-1755
www.pjrlaw.com
Lawyers Realty, LLC
7 E Main Street
Mechanicsburg, PA 17055
717-364-3000
lawyersrealtypa.com
Pyramid Construction Services
840 N Front Street
Wormleysburg, PA 17043
717-732-8210
pyramidconstr.com
Denise Dombach
State Farm Insurance Agent
325 Manor Drive
Mechanicsburg, PA 17050
717-761-6410
www.denisedombach.com
Lorrie & Gary Weber
Mechanicsburg, PA


Thank You to our 2021 Donors
ABC West Lanes, Mechanicsburg, PA
Abarta Coca-Cola Beverages, Lemoyne, PA
Adventure Sports in Hershey, Hershey, PA
American Helicopter Museum & Education Center, West Chester, PA
Anonymous
AutoZone, Mechanicsburg, PA
Avon – Melissa Hiler, Independent Representative, Mechanicsburg, PA
B & O Railroad Museum, Baltimore, MD
Baltimore Ravens, Baltimore, MD
BeBalanced, Camp Hill, PA
Belco Community Credit Union, Mechanicsburg, PA
Briarwood Golf Club, York, PA
Brittle Bark, Mechanicsburg, PA
Carrabba's Italian Grill, Mechanicsburg, PA
Castlerigg Wine Shop, Carlisle, PA
Challenger Division of Camp Hill Little League, Camp Hill, PA
Cherry Crest Adventure Farm, Ronks, PA
Choo Choo Barn, Strasburg, PA
Classic Drycleaners and Laundromats, Mechanicsburg, PA
Comfort Suites Camp Hill-Harrisburg West, Camp Hill, PA
Dalicia Ristorante & Bakery, Mechanicsburg, PA
DelGrosso's Amusement Park, Tipton, PA
Dieffenbachs Kettle Chips, Womelsdorf, PA
Denise Dombach – State Farm Insurance Agent, Mechanicsburg, PA
Drayer Physical Therapy, Mechanicsburg, PA
Duck Donuts, Mechanicsburg, PA
Freisinger Buick GMC, Mechanicsburg, PA
Galer Estate Vineyard & Winery, Kennett Square, PA
Giant Food, Mechanicsburg, PA
Go 'N Bananas Family Fun Center, Lancaster, PA
Herr's, Nottingham, PA
Historic Rock Ford, Lancaster, PA
Hops & Barley, Mechanicsburg, PA
Isaac's Brewhouse, Mechanicsburg, PA
JoJo's Pizza & Pasta, Mechanicsburg, PA
Joseph T. Simpson Public Library, Mechanicsburg, PA
Karns Quality Foods, Mechanicsburg, PA
Kreider Farms Farm Tour, Manheim, PA
Lake Tobias Wildlife Park, Halifax, PA
LegalShield – Janet Bartelme, Camp Hill, PA
Lehigh Valley IronPigs, Allentown, PA
Lehigh Valley Zoo, Schnecksville, PA
Lincoln Caverns, Huntingdon, PA
Longwood Gardens, Kennett Square, PA
Lost River Caverns, Hellertown, PA
Luray Caverns, Luray, VA
Maize Quest Corn Maze & Fun Park, New Park, PA
Martin's Snacks, Thomasville, PA
Market Cross Pub, Carlisle, PA
Meadowbrooke Gourds, Carlisle, PA
Met-Ed – A FirstEnergy Company, Reading, PA
National Baseball Hall of Fame and Museum, Cooperstown, NY
National Civil War Museum, Harrisburg, PA
National Watch & Clock Museum, Columbia, PA
Orrstown Bank, Camp Hill, PA
Jeff Palm
Pepsi, Harrisburg, PA
Pittsburgh Steelers, Pittsburgh, PA
PNC Bank, Mechanicsburg, PA
Pride of the Susquehanna Riverboat, Harrisburg, PA
Range End Golf Club, Dillsburg, PA
Reading Fightin' Phils, Reading, PA
Red Lobster, Mechanicsburg, PA
Rich Valley Golf Course, Mechanicsburg, PA
Royers Flowers & Gifts, Carlisle, PA
Shady Maple, East Earl, PA
Sight & Sound Theatres, Strasburg, PA
Karen Simmons
Smoke & Pickles – Artisan Butcher Shop, Mechanicsburg, PA
Stauffers of Kissel Hill, Mechanicsburg, PA
The Bridges at Bent Creek, Mechanicsburg, PA
The Englewood, Hershey, PA
The Hershey Company, Hershey, PA
The Magic & Wonder Show, Paradise, PA
The Rosemary House, Mechanicsburg, PA
Kathy Trapp – US Health Advisors, Mechanicsburg, PA
Turkey Hill Experience, Columbia, PA
Village Greens Miniature Golf Course, Strasburg, PA
Visaggio's Ristorante, Enola, PA
Zimmerman's Automotive Tire Pros, Mechanicsburg, PA